Need help with your RV or an estimate?
Call us now
What our Clients Say!
Joe, Jolene and the rest of the J&L crew, thank you so much for the excellent work to our coach. Our experience has been awesome and our expectations were far exceeded. Jim, Kat, Alec, Bozzlie and Pricncess (2014 Thor Miramar class A)

Client Name | CEO & Founder - Strategic DayTrading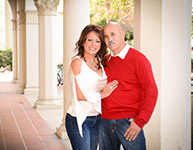 Benefits of using our services!
Family owned and operated business since 1984.
Full service RV and motor coach repairs.
We work with most major manufacturers for your warranty work.
We work for you not the manufacturer!
Comprehensive repair and paint shop with seasoned veterans and tons of experience repairing RVs
We have experience with all classes of RVs and motor-coaches.
We can have you RV and motor-coaches repaired and have you back on the road very quick!
Our Team
More than a bunch of pretty faces, our family (your family! that is) has been working together for over 30 years years, repairing and remodeling motor-coaches of all kinds!
Our business philosophy has always been "be first, be better and ALWAYS be human". We're one of the few or maybe only RV repair shops that takes our service very serious. When you call us you speak to us directly, not some answering service.
Whether you need help with a repair or maintenance, have a question about one of our services, or just want to make sure we really are as human as we claim... just call us! 1-909-429-2194
or click the button to learn more about us!
Oh yeah! Don't forget about our services!
Become a part of the J&L family!!!
RV Custom Services: Put your trust in us and we will far exceed your expectations!
Complete body and collision repair work!
Have a fender bender? Need paint work done? Fiberglass, front and rear caps and much more. Email or call us for an estimate!
Fix, refinish or upgrade your interior?
Bring us your pride and joy and we will make it better! We can install new cabinets, curtains, carpet, tile, coutertops or any other interior component.
12VDC and 120VAC
Problems with your electrical system? Bring your coach to us and we will fix it for you!
Slides sticking or off track?
We are slide experts and can get your slide moving smooth and easy! We can also handle any preventative slide maintenance for you.
Rubber or fiberglass roof problems?
You guessed it, we can handle all of your roof problems as well. Whether maintenance or a problem, bring your coach to us!
Have a Question? Call Us!
Need an answer to a problem? Call us if you have questions about our products or services... 1-909-429-2194.
LATEST NEWS:
Are you prepared for this upcoming winter? Need your RV prepared for long term storage? Contact us and set up an appointment. >>
Quotes Rotator
"Good service is good business"
– Siebel Ad (Quote #1)
"The more you engage with customers the clearer things become and the easier it is to determine what you should be doing. "
– John Russell (Quote #2)
"Being on par in terms of price and quality only gets you into the game. Service wins the game."
– Tony Allesandra (Quote #3)
"Every great business is built on friendship."
– JC Penney(Quote #4)
"Loyal customers, they don't just come back, they don't simply recommend you, they insist that their friends do business with you."
– Chp Bell (Quote #5)
"Your customer doesn't care how much you know until they know how much you care."
– QDamon Richards (Quote #6)